The path to forgiveness is often a long and sometimes arduous task. It isn't an easy thing to do and it will test your resolve. Getting over the pain that someone causes us is difficult, our natural response is anger and hurt rather than a sweet smile and a handshake.
Over the past few years I have been let down by a lot of people. People I loved and adored. My heart was ripped to shreds and the anxiety and stress caused by their behaviour lead me to a diagnoses of hypertension. At the start of this year I made the decision to forgive them all, mainly because I need to get myself well. I owe it to myself to be free from the hurt,
free from toxic people
and their behaviour. Forgiveness does not condone what they did but it does help to heal your broken heart and repair your damaged self esteem. Remember it is not for them, it is for you.
1. Take Deep Breaths - Feeling angry with someone is not good for your well being, as like me it can cause you health problems both mentally and physically. Make a pact with yourself that every time you feel that surge of resentment, you will take a deep breath and let it go. I often sit and take deep long breaths whenever I feel it and it does help.
2.
Cut Contact
- For me to move on with my life I needed to
cut all contact with the people who hurt me
. I blocked them all on social media, because even seeing a comment or their name mentioned is hard for me to bare and it isn't because I haven't forgiven them, because I have but I'd rather avoid old, painful feelings being rubbed in my face and re-surfacing setting me back on my mission to forgive. Some actions make it impossible for you to remain in contact.
3. Don't Expect Too Much - People are not perfect and will not provide you with a perfect relationship, it just doesn't exist and the older I get the more I realise that people sometimes do things that hurt others. You can move on and live in harmony, but both sides need to work on the relationship, not just one of you. Sometimes friendships and partnerships can be better than ever after a selfish act and as you work through the hurt you become stronger, together.
4. Forgive Yourself - I need to make peace with the way other people behave and stop blaming myself. Accept that some people make decisions that affect you, often selfishly giving no thought for the consequences of their actions. It is not your fault, it is theirs.
5. Humans Make Mistakes - They sometimes do. We all do. I sometimes cringe at the way I have behaved at times in the past but nothing can be done to change it, all we can do is try our best not to repeat those mistakes. Learn from them and remember that the person who hurt you will also learn from their mistake and if they don't feel pity rather than anger or resentment.
6. Revenge - I know sometimes revenge seems like it will ease your pain but trust me it doesn't, it just lowers you to their level. The best revenge is living a life full of peace, happiness and forgiveness. Forgiveness is your power, use it wisely!
Forgiving the hurt gives your life freedom. Freedom from toxicity. Freedom from resentment. Freedom from bitterness. Life is so short, why spend it seething over another persons bad choices. Life your life and be free.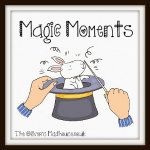 Learning To Forgive
Reviewed by
Emma@christmascupboard
on
Monday, April 06, 2015
Rating: