Kate's Listograpghy
this week is a list of favourite childrens books. My kids are a bit older now...too big for Mummy to read to them, I say as I weep into my hankie. My youngest is eleven so she reads to herself now and loves Jaqueline Wilson, Roald Dahl and her love of horses has lead her to read Marguerite Henry. So as bedtime reads are limited to when my Grandaughter visits I thought I'd share my favourite childhood books. I was a bit of a book worm and when I wasn't drawing I'd have my nose buried in a book.
The Lion, the witch and the wardrobe by C.S Lewis

C'mon who doesn't love this book? I love the fact that it is still enjoyed by kids today...My kids reading it just like I did thirty years ago. Full of intrigue and mystery definately one of my favourites and I must admit to loving the movies too.

Carrie's War by Nina Bawden
I Loved reading Carrie's War as a child and I think the main reason that I enjoyed it so much was because my Nan was evacuated as a child after losing her Mother during the Blitz. I guess to me the book was a way of reading about how it might have felt to be ripped from your home and family and to be evacuated to an unfamilar place and having to adapt to a whole new way of life.
Charlottes Web by E.B White
We all know this one and it is probally a favourite of most. The first time I heard this story was at school during story time. At the end of each school day our teacher would sit us all on the mat and read a story. To be honest I would struggle with this time of day as I found it difficult to sit still and most of the time books she chose would fail to grab my attention...that was untill Charlottes web.
Oh my, from the minute the teacher opened the book and the words flowed out I was transfixed and couldn't wait until the next day's story time so I could hear what happened next. Fab story...Love it.
Milly-Molly-Mandy by J.L Brisley

Milly Molly Mandy was (and are still) a series of books about 'the girl with the long name' aka Millicent Margaret Amanda who lived in a pretty English village during the 1930's. The books follow her and her two friends Billy Blunt and Susan on their adventures around the village as they live an idyllic and free from harm life picking blackberries, making dens, enjoying picnics and running errands for the locals.
I'd trace my finger around the print of the village as the children in the book wandered around on their many exciting exploits. I felt I was there with them enjoying their many adventures.


The Children of Cherry Tree Farm by Enid Blyton
Growing up in London, as I child I always yearned to be out in the countryside and escape the busy, noisy streets. When I read this book I was transported out into the fresh air and beauty of our countryside with picturesque cottages, tables filled with homemade pies and homegrown food and a huge cherry tree with an abundance of cherries.
The book follows four children who are from the city and stuck inside the house because they have been ill. They are sent away to stay with their Auntie Bessie & Uncle Tim while their parents have to go away on a buisness trip to America. I read this book many times and would probally say it was my favourite.
The cherry tree to me signifies my childhood as even though we lived in London we were lucky enough to have the biggest cherry tree I have ever seen and every year would be full of the sweetest, juiciest cherries I've ever tasted. Infact The Cherry tree is so signicant to me that my next tattoo will be a whole sleeve of cherry blossoms...watch this space.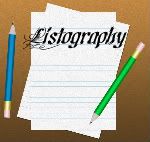 "/>